In May 2021, Juopperin Kartano, a renovated manor house along the bank of river Kemi in Northern Finland, opened its doors for guests. For heating, the country hotel relies on a ground source heat pump from the Oilon and Lämpöässä range. The manor house offers charming, idyllic accommodation for both business travelers and experience seekers alike. Thanks to new development in the region, such as Metsä Fibre's new pulp mill in the town of Kemi, the demand for new housing and accommodation is on the increase.
The country hotel is withing a 24 minutes' drive from Kemi town center. Initially, the hotel will have 17 rooms and a venue with seating for around 80 guests. The beautiful log building has 900 m2 of heated floorspace. The building used to have oil heating, but part of its renovation and conversion into a hotel was to upgrade into a more modern and self-sufficient ground source heating system. The system extracts free energy from the ground through eight boreholes, each 235 meters deep.
Smooth construction and installation
The installation and construction of the system was awarded to Vesi-Piste, an established Finnish company with long experience in plumbing and HVAC work. According to the company's Area Manager Manu Kauppi, the site was slightly unusual and, consequently, intriguing. The company completed the contract without any problems. "Like usual, we had an excellent installer on hand for this project, which meant that after the 80 kW-plus RE84 ground source heat pump, which is part of the Oilon and Lämpöässä range, had been installed, pretty much all you had to do to start the heat pump was to press a button. The unit's been chugging away happily without any problems ever since we left it there", Kauppi says. With nearly 60 years of experience, Vesi-Piste is a family-owned company with several branches across Northern Finland.
Environmentally friendly heating for medium-sized and large buildings with RE series heat pumps
In Juopperin Kartano, heating is provided by a RE series ground source heat pump, which is part of to the Scandinavian Oilon and Lämpöässä heat pump range. The building's existing oil heating was left in place as a reserve system that the heat pump can automatically switch on and off whenever necessary. According to Kauppi, there were two value criteria for selecting the ground source heat pump: the heat pump had to be reliable, and it should be Finnish-made. In larger properties, having versatile control options is another major factor.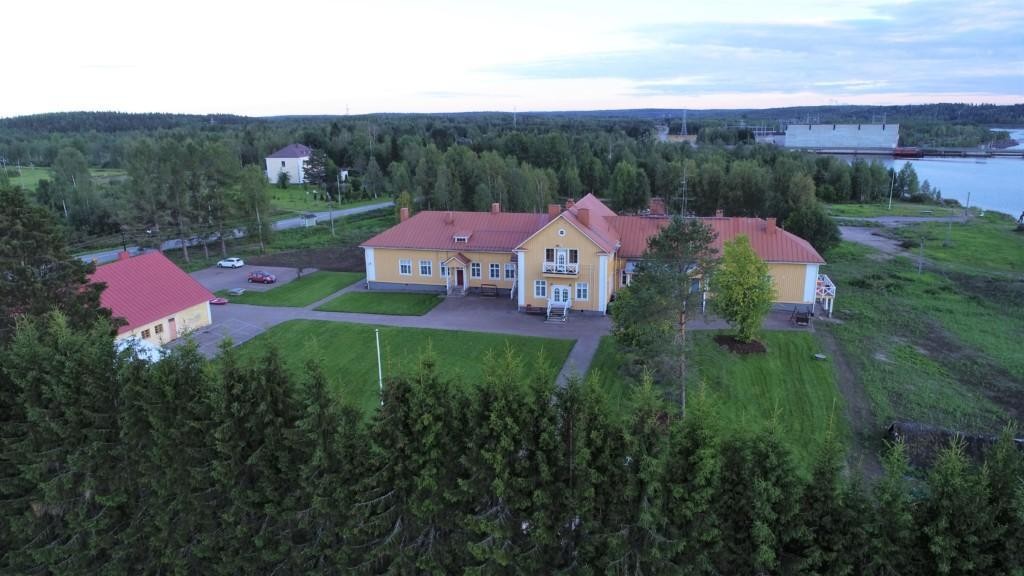 Project: Juopperin Kartano, a country hotel

Location: Keminmaa, Northern Finland

Size: 900 m2, including 17 rooms and a venue

Building material: log

Previous heating solution: oil heating

Ground source heat pump: RE84

Heating capacity: > 80 kW

Contractor: Vesi-Piste
What's new in Summer 2021
RE heat pumps for medium-sized and large buildings are more quiet than ever.
Our local representatives offer Oilon and Lämpöässä ground source heat pumps with expertise. In most cases, the solution can be delivered on a turnkey basis.